My experience moving abroad (from Mexico to the USA), things I wish I had known before (2022)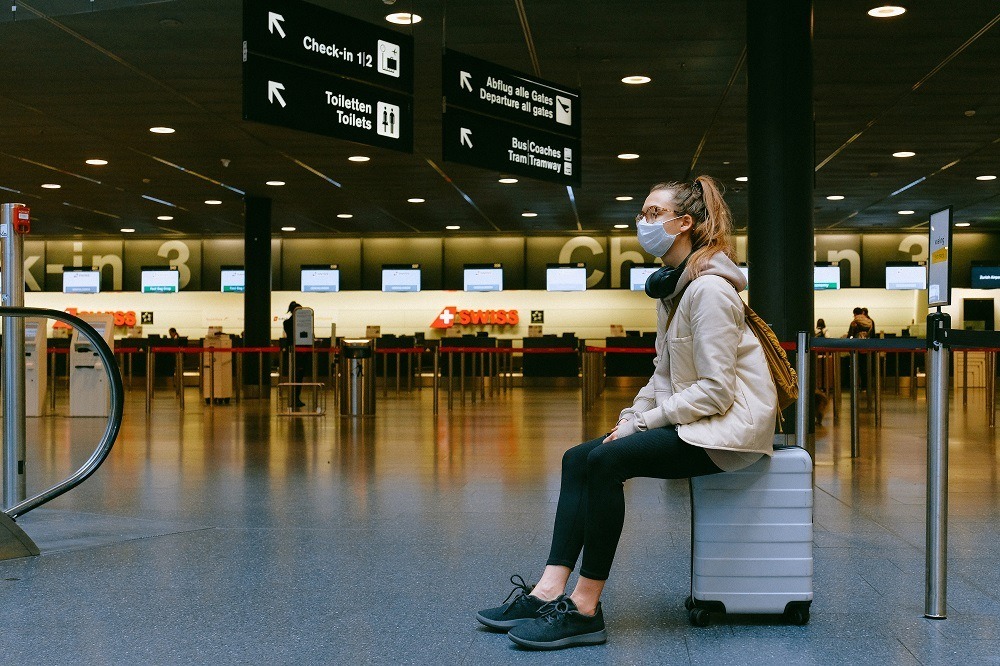 Ok, this is going to be a post to summarize some of the things I would like to have known before actually moving out of my country.
The process of moving abroad due to work is always challenging for multiple reasons and every person can go through different steps for different circumstances, for me the overall process took around 2 months.
In my case, I was told the following
You will send us a bunch of documents to us and we will send you a package, then you go to the local embassy and then just enter to the country

A random dude's email
But this was a bit simplistic, below are the steps that you need to follow ( or how as I would have liked to do it)
The offer
We will assume that you already went through the technical check and you passed the interviews and an informal letter has been given to you.
Notice the word "informal" this is because, in order to receive the formal offer you need to provide a US address, at least this was my case because I requested to be a remote worker, which means, I was relocating to somewhere inside the US to work for a US company.
This was the first tricky part of the journey, how I would provide a US address for the offer if I was living in Mexico, and in order to have a US address, I needed the job…
Long story short, you need a contact within the US who is kind enough to host you at least for 3 months while the process finishes.
In this example, we will assume the address is
US Temp Address: 742 Evergreen Terrace, Springfiled, Oklahoma, 80849
Once you provide the address you will get a formal offer letter that says that you will be living there while in the US (at least in the company contract)
They send you a digital contract that you have to sign (digitally)
The initial paperwork
Upon receiving the offer, later you are contacted by another company, an immigration-lawyers buffet that asks you form different documents
Mexican Federal cedula professional
Passport
Prev/Current employer contract
Marriage certificate (if applies)
College diploma
Certified College Scores
Other relevant diplomas or titles you have
Once you have uploaded the scanned version of those they will send you a package (TN application package) that contains
all the documents sent above
translated documents (the ones you sent)
offer letter (signed)
Inmigration Process (Mexico)
Once you have the package you have to schedule two appointments at the embassy
CAS appointment (for biometrics scan)

You need to assist with your passport only
They take your fingerprints and a photo

Consular interview (actual TN request)

You go there with the application package but the most important parts are the signed offer letter and your passport
The process takes around 15 minutes once you waited for your turn
The officer asks you for the letter and your passport
In my case, no further questions were asked other than how the company had contacted me
I saw that other people were requesting more information and even proof of experience in their fields
You leave your passport and they return it to you in about a week with the TN visa stamp on it
They usually give you the stamp but ask because there is another option (the laser visa) that takes up to 3 weeks
Once the TN has been approved you can now proceed to buy the flight tickets.
In the meantime, you will be requested to fill out some formularies for the company where you will be asked for a lot of data, the important part to remember here is that the address that you should use at all times is the USA address even if you still are in your home country.
Among those forms, one of the most important is the i-9 form.
During the onboarding processes you will asked to fill the i-9 form and you will be asked to provide a SSN which you don't have because you are still in your country so, leave that empty.
After you get your TN Visa, [prepare a folder with all the documents you used to get your visa
Company contract
School diploma copies
Passport & TN Visa
Mexican professional cedula
The visa will be expire in for example 1 year (that's the default for most first-time TN visas), when arriving to inmigration they will ask you for info about the contract and they will give you the actual time that you will be allowed to stay within the US which will be different from the expiration visa, once you pass inmigration you will be able to download another form called I-94 this is basically a small card that says that you are alowed to stay for example 3 years.
The visa can expire before thant the allowed time to stay within the US

Frederick ALvarez
This means, you will be able to enter but not to go out after the visa expires, why? no idea, still figuring this out
Inmigration Process (USA)
Once you enter the US it is very important to get a US phone number because this will be used for a lot of things.
Make sure you have enough money to live out of your savings for at least 3 months.

Frederick Alvarez
First month
Ideally, you should arrive at least 3 weeks prior to your start date (don't do as I did and arrive 5 days before), as soon as you can, schedule an appointment with the closest social security office to start the paperwork to get your SSN
The SSN procedure will take around 1.5 weeks, they will send you the card with your SSN printed in it, it will be sent to the address you specified during the initial process.
Once you have your SSN, the next get a banck account, your go to a bank and open an account, find a bank that is federal because some states have only state-level banks.
Once you have all in place, find someone that is american and knows how to use an email, in order to fill the i-9 form you need a witness that does it for you, start with the i-9 process and this person will receive 2 emails, one with instructions and another with a link to set a password.
The i-9 form must be completed within the first 3 days after you start working or you will be put in unpaid absence leave

Frederick Alvarez
In order to fill the i-9 you need the SSN
Second Month
Once you have solved the problem with the i-9 form you need to update the bank information to get paid, this process will take a couple of days to be updated.
Then you need acomplish the paperwork to fill the form for the 401k and W-4 forms
And you have children and/or wife probably also more stuff